Automatically score
incoming calls and
requests by keywords
and phrases
Track your traffic and communications with
ease. Analyze client behavior and readjust your
advertising channels based on your findings
Book a 15 minute Demo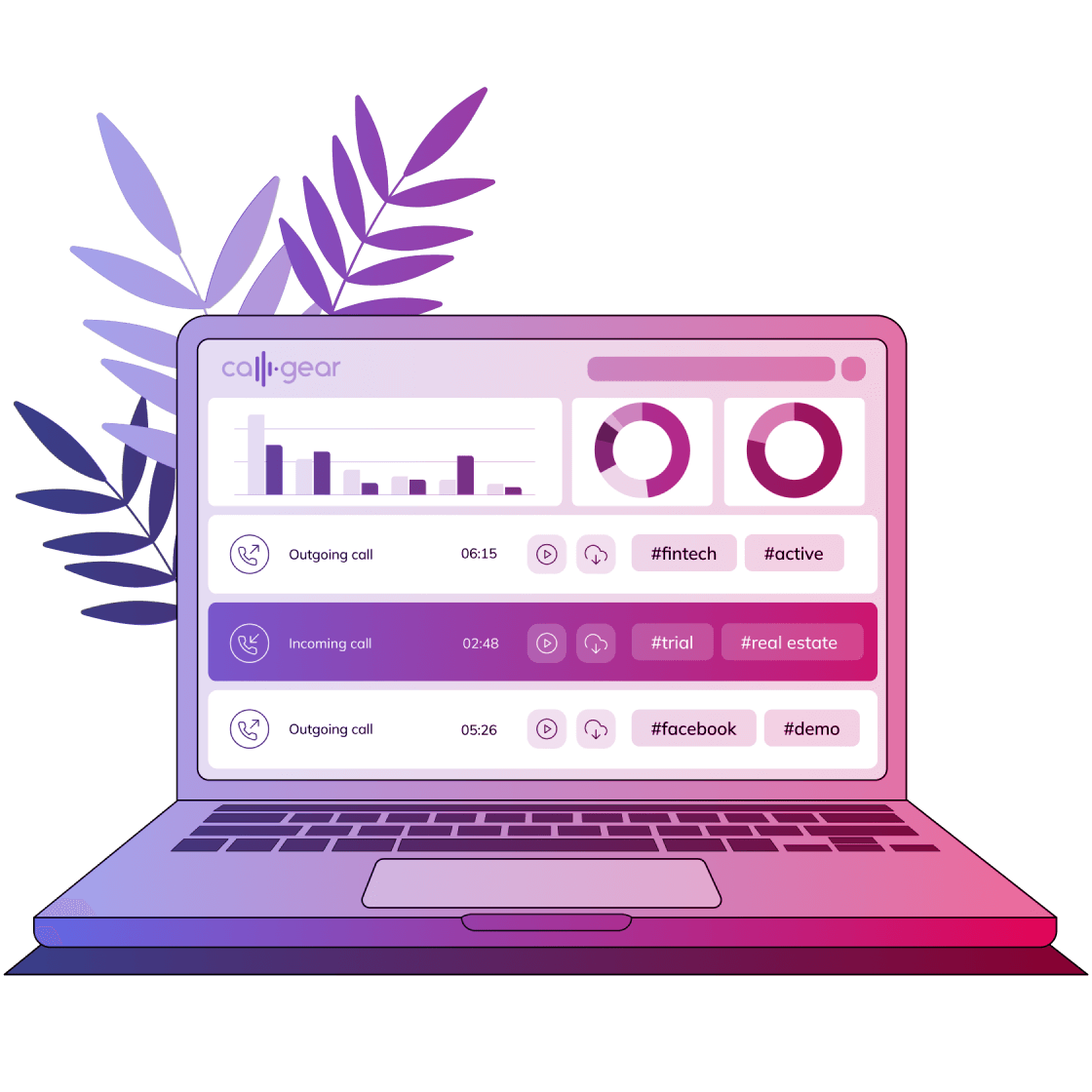 Immediately after the end of the conversation SmartScoring feature indicates who said, or wrote, a certain word or phrase — whether it's an operator or a visitor
Spend your advertising budget more
efficiently
Assess your quality of traffic
SmartScoring helps traffic and lead gen marketers do their work more effectively. By segmenting the requests according to the necessary criteria, you can find the marketing channels from which incoming requests are more valuable to your business.
Say for example, requests from Google have a much higher conversion rate than Facebook. You would then focus more spend on Google, and cut spend on Facebook, optimizing your budget.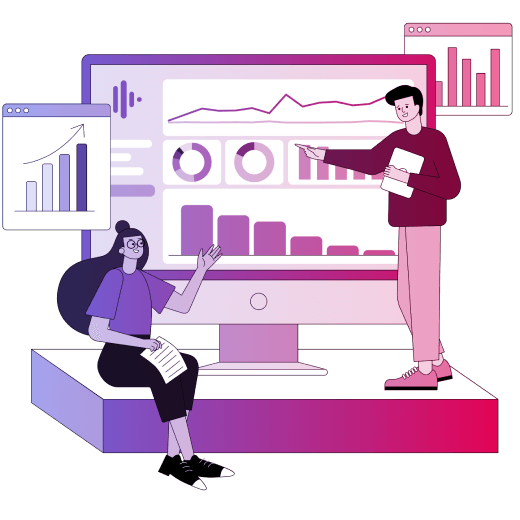 Monitor employees' compliance
SmartScoring ensures that employees are complying with company regulations.
For example, in every dialogue with a client, a specific greeting must be mentioned at the beginning of the conversation.
Having set up this rule, you can find calls in which the manager violated the company's internal regulations, and take necessary action.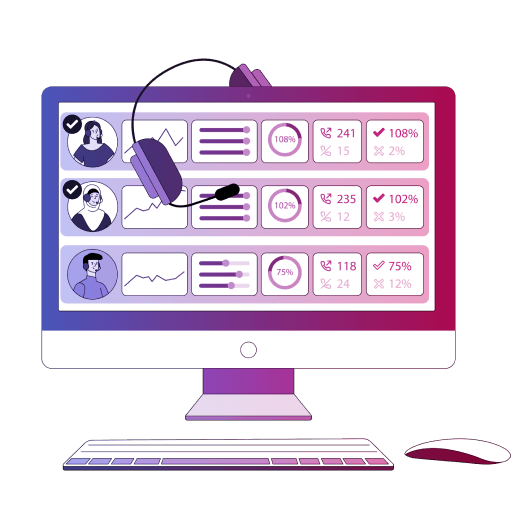 Set up specific rules
The solution is fully customizable, meaning you can easily adjust its parameters to meet your current business and managing needs.
For example, set up a tag labeled "Expensive." Examine the calls in which the client says the word 'expensive' and analyze patterns, whether it is a poorly structured selling pitch, an ill-trained customer support manager, or an unreasonably high price tag.
Either way, learn from your customers and improve your business.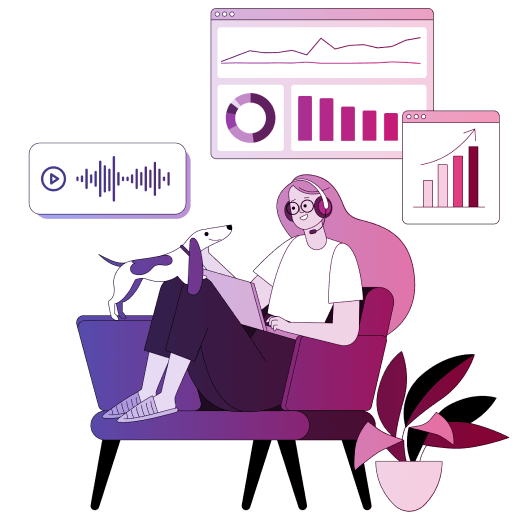 Common questions about SmartScoring
What is SmartScoring?

SmartScoring is a helpful function that allows tracking your traffic and communications more successfully. You or your managers can use this feature to tag incoming calls and web form requests with specific keywords, segment these by key phrases to analyze which channels your customers are using to find your company, and draw on such findings to re-adjust your advertising and marketing strategies for maximum spend efficiency.

As soon as the phone call with the customer is over, all key information on the call will appear in CallGear's call center analytics dashboard. Here you can see who the call came from, which channel was used, and which call center scenario was applied. By using the SmartScoring call center analytics tool, you can tag conversations with specific operators or managers and get back to them whenever you want to assess the progress your employees are making.
More amazing features for your business
to use with SmartScoring
More amazing features for your business
to use with SmartScoring
Fill out this form to explore all of our features and get a full product demo