All-in-one telephony solution for EdTech
Take your communications with students and teachers to a whole new level. Be confident in every single interaction with your company
Request a Demo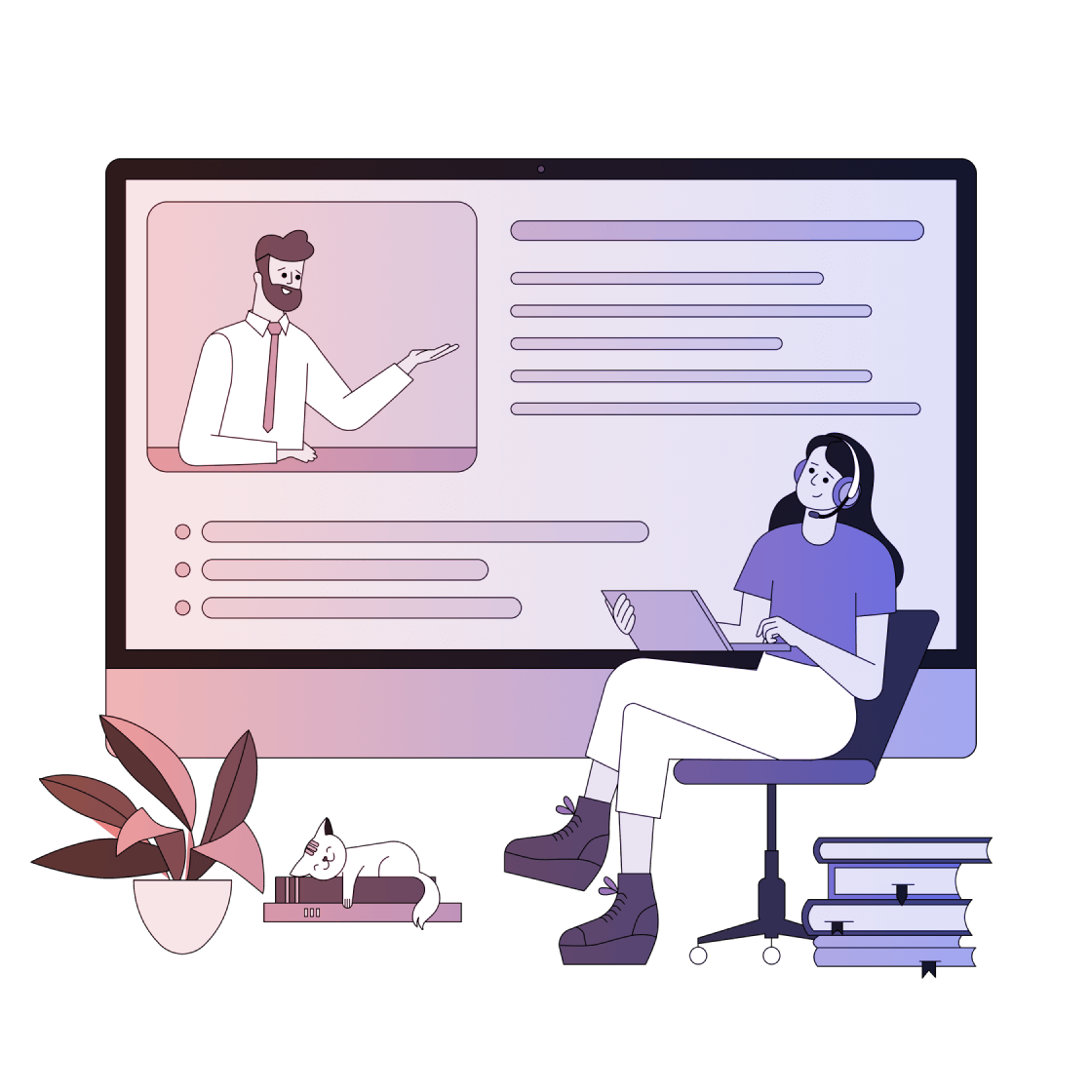 CallGear is a virtual business telephony with advanced marketing and sales solutions
The value we provide is unmatched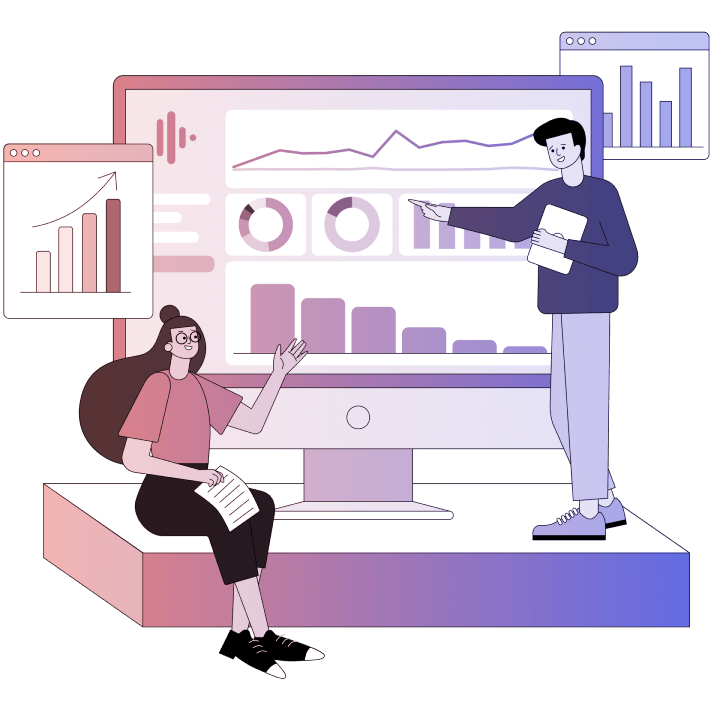 Transparent, scalable communication system
CallGear makes your call processes smooth and transparent. Get a 360-degree view of your business processes on our automated dashboards.
Business gets a complete picture of all calls both inbound from customers, and outbound from your agents.
Easy integration with your CRM
Get an irreplaceable business sales tool by linking your telephony and CRM into a single system.
Collect the entire history of communication with a client in a contact card. Get inbound call notifications and recall previous interactions quickly. Call clients directly from your CRM.
Use our open API if you need to exchange data with a highly specialized software.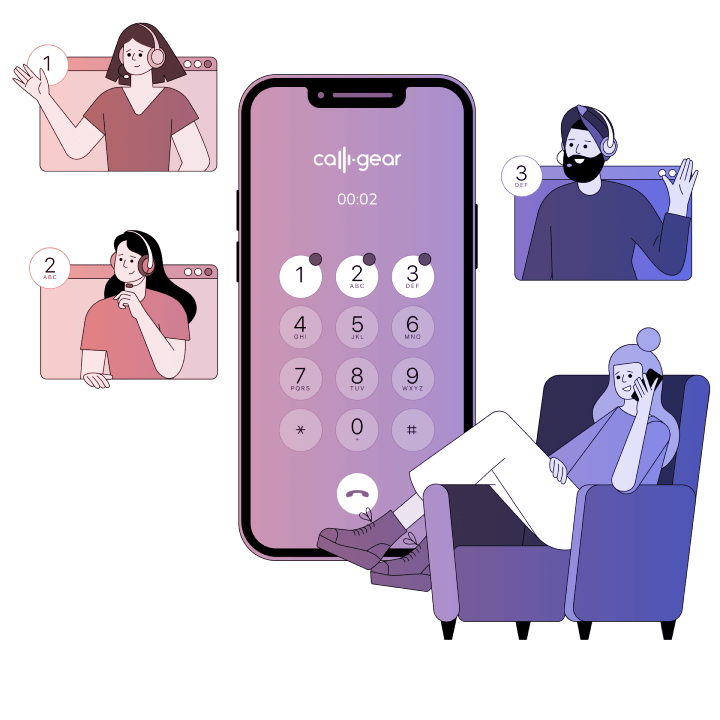 Smart calls distribution
Automatically greet a caller, provide information, and suggest a further conversation scenario.
Customizable scenarios save time for both your business, and the caller and allow you to correctly distribute traffic to the right department or emloyee.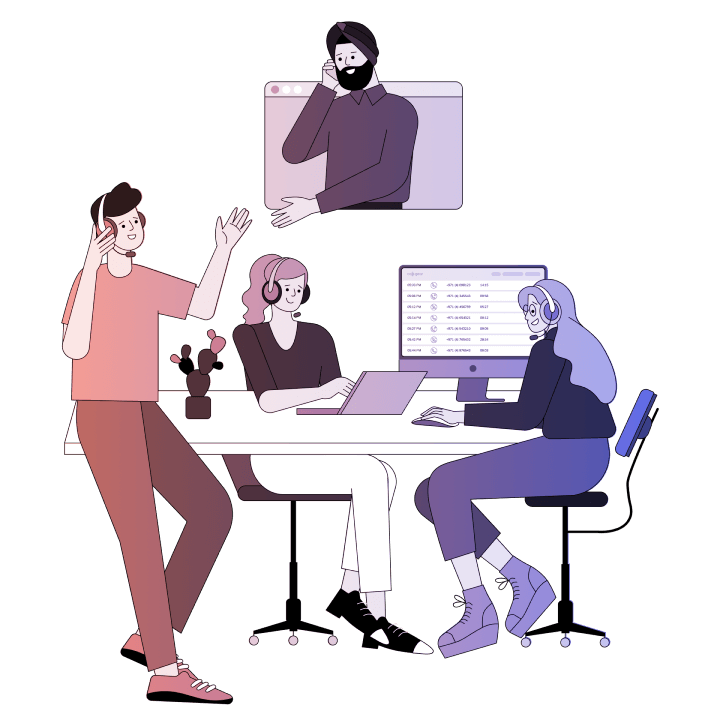 Excellent customer service
In a highly competitive market, it's crucial to establish a personal relationship with your prospect.
The Responsible Agent Feature connects a potential client to the same employee every time they call. This not only builds trust, but ensures that the conversation keeps moving forward, picking up exactly where it left off the last time.
With CallGear, you can easily monitor the quality of communication between agents and clients. Track data and listen to call recordings to study both your employee's and the customer's behavior. Then, train your staff accordingly.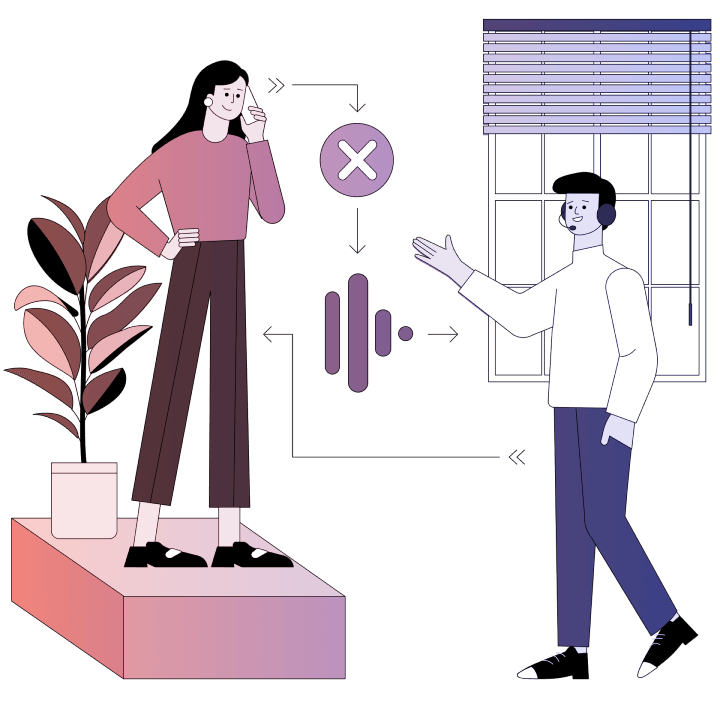 Never miss a call again
Automatically generate a callback for any missed call, at the appropriate time for both the business and the customer.
Customers appreciate the callback feature because it spares them the need to hold the line or re-dial.
Being able to quickly re-dial missed call means your potential customer will not have any time to change their mind and start looking for alternatives.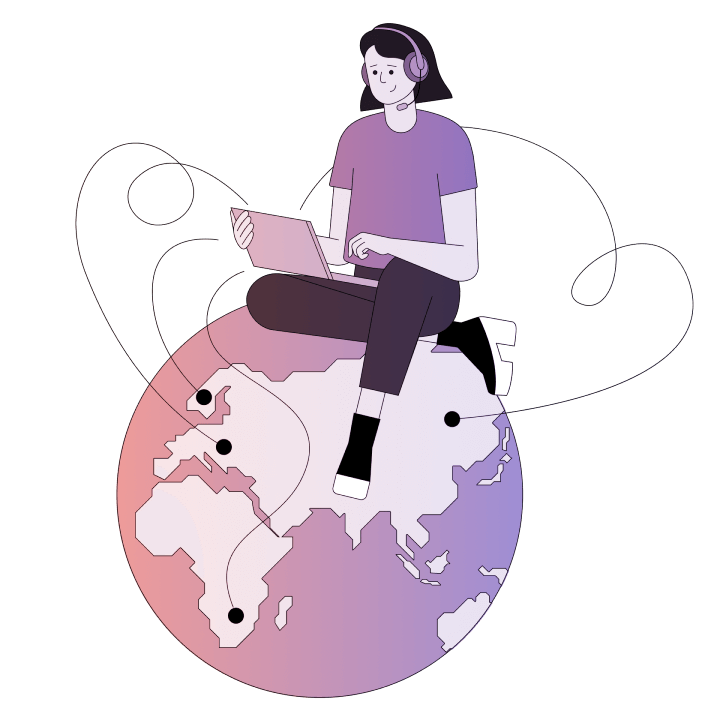 Substantial decrease in Call Center costs
Virtually relocating a call center to a country with lower operating costs is a very common way companies use our service.
Without the need for expensive hardware, your remote team will be able to call customers from your business number and receive incoming calls to your landline on their mobile phones.
Your remote sales force may be located anywhere in the world: India, Pakistan, Egypt, you name it. CallGear covers more than 70 destinations worldwide.
Ready to make your business
communications clear & simple?