Analyze every aspect
of your communication
processes with advanced
reporting
Get in-depth data on every phone call to and
from your business. Use visualised statistics
of calls for a specific employee or for the entire
office to make informed decisions
Book a 15 minute Demo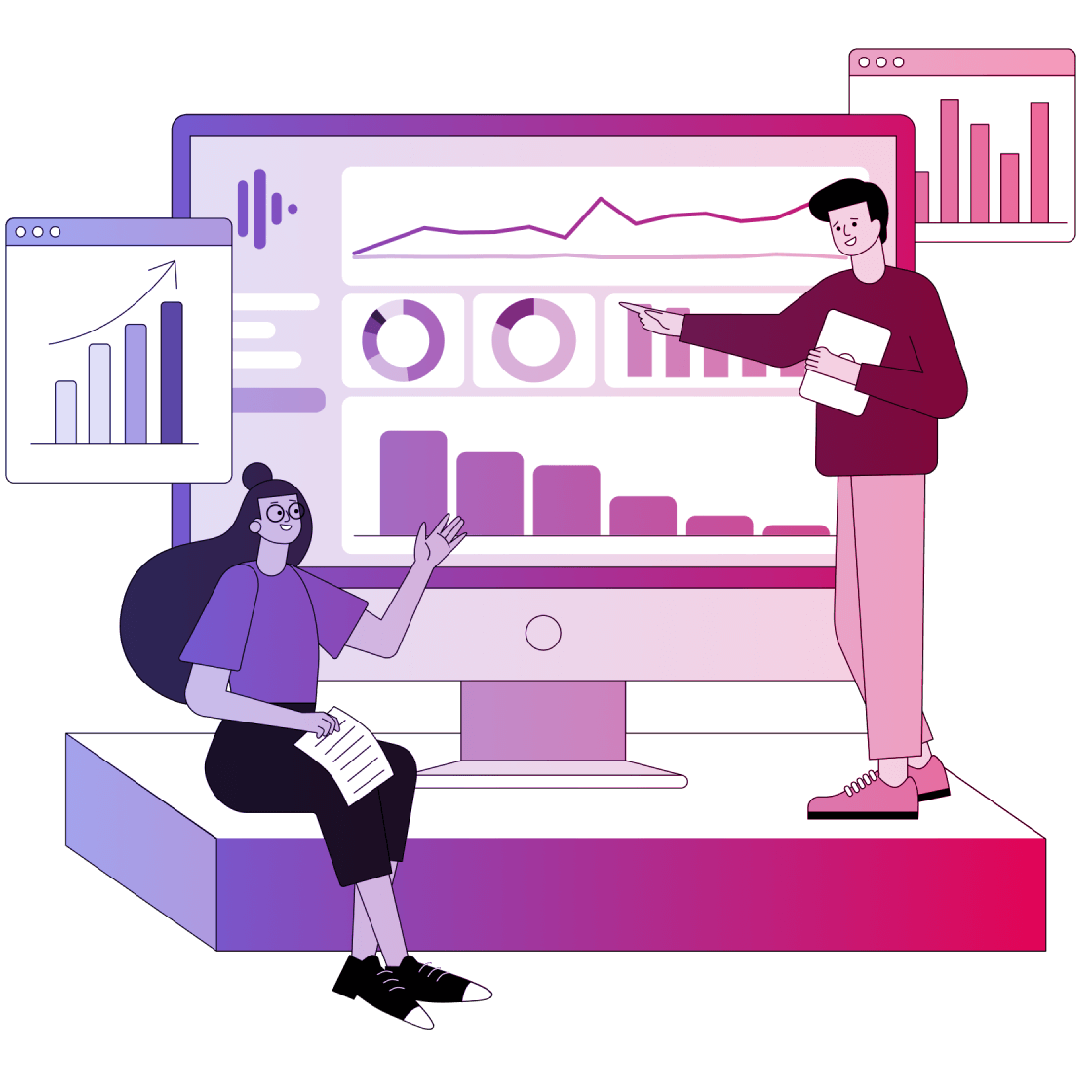 View a variety of dashboards to reveal
the status of your entire call flow
Real-time
analytics
Historical
reports
Agent or team-
based statistics
Endless custom
reports
Track call indicators relevant to your
business activity
Hire and monitor employees from anywhere
Measure your employees' activity and retain full control over their performance in any work environment, even remote.
Evaluate your team's overall activity: the number of calls in progress and in queue, total calls, average talk time, and call outcomes. Break it down by team or agent.
Supervise your sales agents' activity effectively. Track every single call your employees make. Listen to, analyze, and improve their call practices.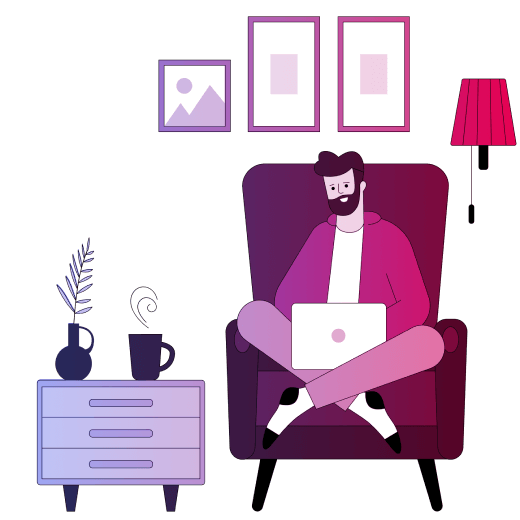 Find the truth in any call
Make sure that your employees comply with the company's regulations and perform 100% of their capabilities, even when working remotely.
Reports give you ability to get ahead of critical service levels and proactively manage your team.
Evaluate the quality of processing calls, and find problems and ways to eliminate them. For example, changes to the staff, how best to distribute the workload, and whether the advertising strategy needs to be revised.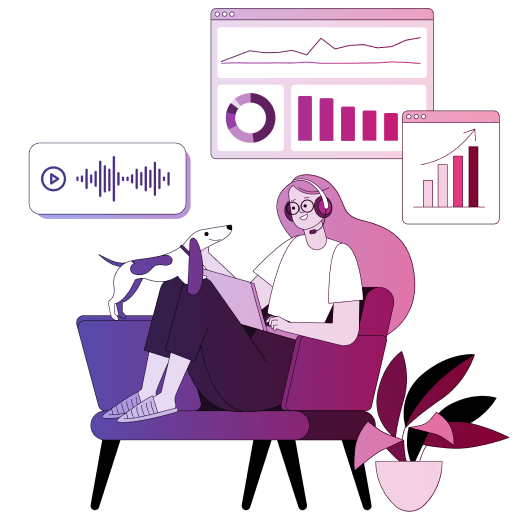 Complete call logs
View your entire history of phone calls in one window. Store live statistics and historical metrics since the day your CallGear account was created.
Our dashboard allows your team to study call data and customer behavior, improve communication processes, and most importantly, increase your sales by learning what works best for your business.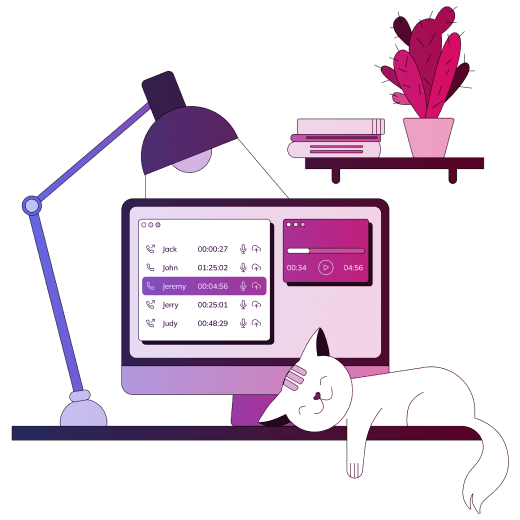 Set goals to measure KPIs
Guide your sales team by following KPIs such as number of outgoing calls, rate of answered calls, percentage of missed calls etc. Have a full view which of them fail to meet their KPIs and need additional attention.
According to your best agents' KPIs, easily establish concrete objectives for the other agents and use them as a benchmark for new recruits.
Publish daily results of your best-performing agents to motivate other teammates.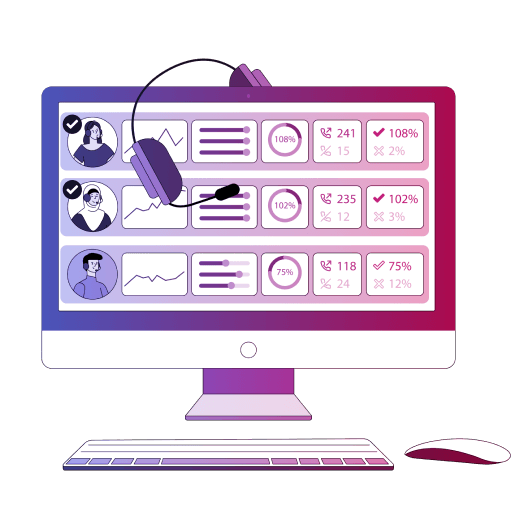 Share insights with team members instantly
Replace the manual work of pulling performance reports with automated dashboards that work best for you. Share reports with your team and collaborate on opportunities to continuously refine your process.
You can collect data detailed by specialists, departments and the company as a whole. For example, you can sort them by duration, waiting time on the line, hours and days, or distribution scenarios.
Display advanced metrics: how many calls your agents place and receive per day, how many calls or web form requests go unanswered, which channels bring in the highest quality leads, and which ones drain your budgets without giving you much in return.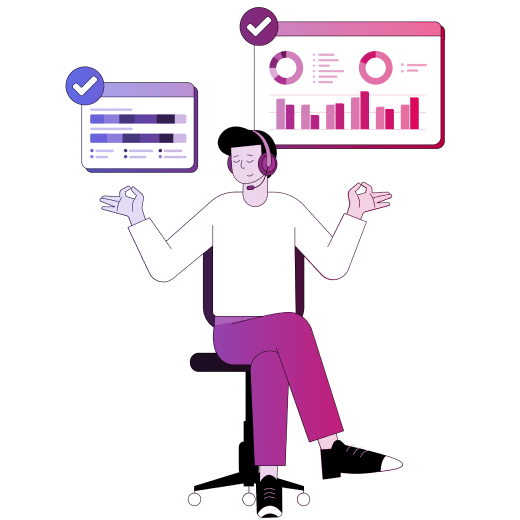 Enhance every aspect of your business
communications
Make smart decisions based on relevant data
Equipping your business with advanced inbound and outbound calls reporting tools will increase the effectiveness and ROI of your advertising campaigns and marketing efforts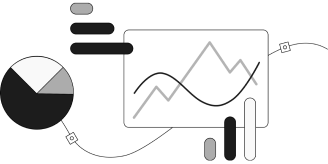 Advanced filtering capabilities
Sort your company calls by various criteria: specific operator, team, customer, date, keyword, etc

This gives you the chance to find the underlying cause of a problem and fix the issue before it starts affecting your business reputation
Identify gaps in team efficiency and reduce your costs
CallGear provides historical call activity reports and real-time visibility, enabling you to reallocate resources instantly
Easily sync telephony with your CRM
No need to copy and paste notes manually, which can lead to losing important information. Whatever call-related info CallGear captures, it saves and shares with your CRM within seconds
Common questions about Call
Reporting
What is call statistics?

Statistics and Reporting are a set of tools that allow you to get in-depth data on every phone call to and from your business. Get detailed information using parameters like: "operator name," "customer phone number," "date of call," "call duration," "call status: received or missed," etc., whatever is important to you.

Any phone call can be listened to or downloaded for further observation. Track calls for a specific employee or for the entire office. Make informed business decisions regarding sales pitches, customer service, and much more.
Why should businesses use CallGear's call reporting functionality?

By utilizing this robust set of tools, you will get quick and easy access to tons of useful information on each business call made to and from your company. Based on the data included in VPBX flash call reports by CallGear, you can get a better understanding of how well your business is performing, how efficient your managers are, and how motivated your customers are.

The use of the CallGear software will also provide relevant insights into your customers' most frequent phone call behaviors – information that can help you optimize your call center scenarios and staff training practices.
More amazing features for your
business to use with call reporting
More amazing features for your
business to use with call reporting
Fill out this form to explore all of our features and get a full product demo